#STDMonth20
Each April ASHA recognizes STD Awareness Month. This year's observation – like most things – is set against a backdrop where COVID-19 dominates our thoughts.
Spring has sprung but dating and sex aren't quite the same when social distancing has us mentally calculating imaginary six foot barriers all around us! Read on for all we've put together for you this month including resources and some perspective about these very unique, confusing times.
Sex in the Time of COVID-19
At a time when people everywhere are confined to their homes due to COVID-19, looking for ways to stay entertained, the question is—can I still have sex? Is it safe? In short—yes, you can still have sex, but with precautions. Get the details here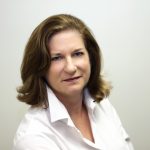 Lynn Barclay, ASHA's president and CEO, offers some thoughts on sex, intimacy, and self-care in the era of COVID-19. Plus ideas if you're looking for something to binge watch!
Talking about STIs and Sexual Health
Reduce Your Risk
Your Safer Sex Toolbox has the scoop on the different types of condoms (and how to use them), lubricants and more
Vaccines can prevent a number of STDs. Learn which vaccines are available and who should have them
Take Charge of Your Sexual Health
Sexual Health TV: ASHA's videos -including a special collection focusing on herpes – give you the facts about diagnosing, treating, and managing STDs
Say Yes To PrEP: along with condoms, pre-exposure prophylaxis (or PrEP) is an HIV-prevention option for those at higher risk that involves taking a pill once daily. Visit #SayYesToPrEP to find out if PrEP is right for you and search for clinics in your area
The One-Two Punch: Knocking Out HIV and Syphilis Co-infection offers a video and free downloads organizations are welcome to use on websites and social media platforms