Pregnancy Rates for Teens
With sexual activity comes risk–the risk of contracting a sexually transmitted infection and the risk of pregnancy. According to the Guttmacher Institute, almost 448,000 young women aged 15–19 became pregnant in 2013. 72% of those pregnancies were in the oldest age group (18-19 year olds). Of the pregnancies in 2013, about 61% result in live births. About 24% end in abortion, and the remaining 15% end in miscarriage. From 2008-2011, adolescents accounted for 15% of all unplanned pregnancies.
The pregnancy rate among teens in the U.S. has been on the decline in recent years. In part, this is due to the more consistent use of contraceptives, including condoms and other birth control methods, among teens. Yet, a recent survey from the Centers for Disease Control and Prevention (CDC) indicates that only 53.8% of sexually active teens reported using condoms the last time they had sex, and 29.4% of high schoolers reported using effective hormonal birth control the last time they had sex. In 2017, 8.8% of high school students used both effective hormonal birth control and condoms the last time they had sex.
1 in 5 babies born to teen mothers is a repeat birth (meaning the mother has had two or more babies). This puts a great deal of stress on the young mother, who is already coping with all the issues that go along with being a teen.
Planning for Unplanned Pregnancy
While many teen pregnancies are unplanned (as are many pregnancies for older women–about 50% of all pregnancies in the U.S. are unplanned), other young women make a conscious choice to become moms. In either case, facing pregnancy and the prospect of parenthood is a life-changing experience. Especially if the pregnancy is unplanned, it is typical to feel emotionally confused and worried about what to do, especially when you're young yourself.
If you find yourself facing an unplanned pregnancy, you will need time and space to think about what lies ahead. While you may have questions of your own about pregnancy and parenthood, there are also questions that only you can answer–questions you need to ask yourself as you try to make important decisions about what lies ahead.
What questions are important when facing an unplanned pregnancy?
There are just a few questions you might want to ask yourself. But while this decision is yours to make, it's a good idea to find support from others as well. You can talk to a parent or other trusted adult–maybe a relative, teacher, or counselor–to get information and advice. If you have a regular healthcare provider, he or she can help you understand your options, or you can search for a local family planning clinic by entering your zip code in the box below.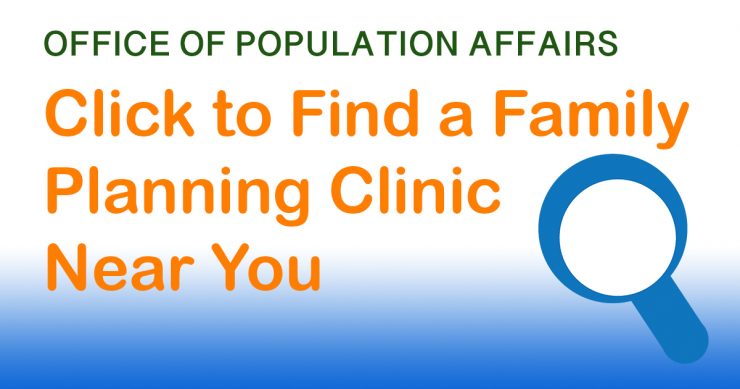 You have Options
You can learn more about your options on this website to help you make an informed decision that's right for you. Another useful resource is the Pregnancy Options Workbooks, provided by PregnancyOptions.info, which contains information about abortion, adoption, and parenthood, with exercises to help you make the best decision for you.